This Domain is for Sale. Call Dan D'Hondt at 503-476-7303 or1-888-969-7262
---

Klamath Excursions
541-850-6391

Ride on a wild and scenic tour on Klamath Lake. The 1 hour Historic tour will take you on the south end of Klamath Lake. The 2 hour tour will glide along the west side of Klamath Lake and will stop at both islands. The 4 hour tour takes you to Rocky Point where you can get a bite to eat, enjoy Pelican Bay, and view both sides of the islands.
For information or reservations contact:
740 Lakeshore Drive, Klamath Falls, Oregon, 97601
Telephone 541 850-6391
---
LINKS: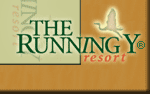 Running Y is Southern Oregonís premier destination resort

Located at the northwestern tip of Upper Klamath Lake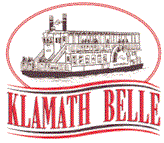 The Klamath Belle Paddle Wheel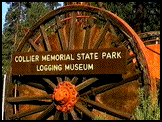 Klamath County
Chamber of Commerce
&
Kla-Mo-Ya Casino is better than ever !
---
"Herald and News" article:
http://www.heraldandnews.com/articles/2002/06/09/news7085.txt